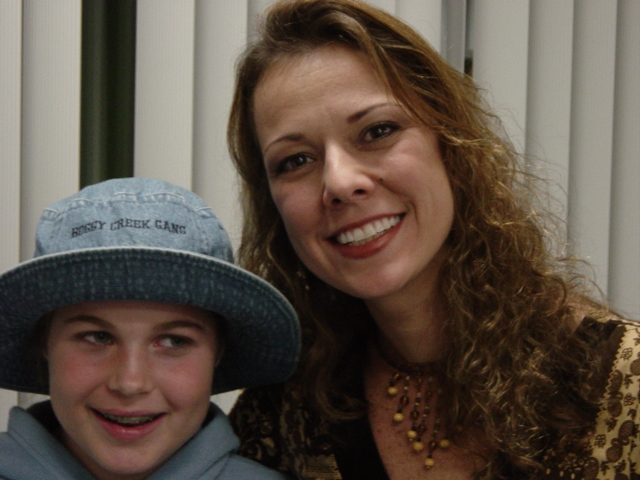 Jillianne and Pollyanna
HOWIE'S HEROES
Find out how Teens can help the DLF
(click below)

JILLIANNE'S FAV LUPUS LINKS
(click on the butterfly to visit the site)

The Dorough Lupus Foundaation - Watch as this site and foundation grow. Started by Howie D (of the Backstreet Boys) and his family, after his sister, Caroline, passed away due to Lupus. All funds raised for this not-for-profit organization will go to research, education, and financial assistance for individuals living with Lupus who can't afford treatment. There are some wonderful people at the DLF!!!!!!

Make a Difference Day - official site of the National Volunteer Day, which is October 27th, 2001!!!

10-18-01 newspaper article about Jillianne and Make A Difference Day!!!

2-18-01 newspaper article

Swimming Bears - all about Bayside High School's Swimming Team. Go Bears!!!!!!!!!!!

MTIO.com or the "Lupus around the world site" is a great source of information and has a "Ask The Doc" section, message boards, medication lists, etc. There is a special site just for "kids" under 21!!! It even has a board for Parents of Children with Lupus!!!

The Wolf in Kids' Clothing is an easy to read site, loaded with tons of Lupus info. It is Very user-friendly and a terrific site.

Boggy Creek Gang Camp - The BEST camp in the WORLD!! They hold week-long summer session for chronically ill children. I go during rheumatic week. Due to Generous donations, the camp is FREE!!! They also have family retreat weekends and various parties - The Staff, Volunteers, nurses, and doctors are AWESOME!!!!!!

Lucky Ladybugs is a project to raise funds for Lupus research and support. It is a WONDERFUL website!!!
My Favorite Soaps - DAYS and PASSIONS!!!!